Season subscriptions are available as part of our Membership drive in June! Please get your renewal form in to PCT by July 1 to ensure you keep the same seats and performance as you had in the 2019-20 season.

PCT will reserve sections of the auditorium for social distancing. If you feel you'd like to get a little more room from other audience members, just ask an usher to reseat you to the seats we've reserved for distancing.

We're prepared to conduct extra cleaning and santizing of common areas, and will determine if seating limits or any other measures are needed in advance of each show in accordance with the latest recomendations and government rules. Vaccinations are encouraged but not required for theatre attendance as a means to reduce risk to yourself and our community.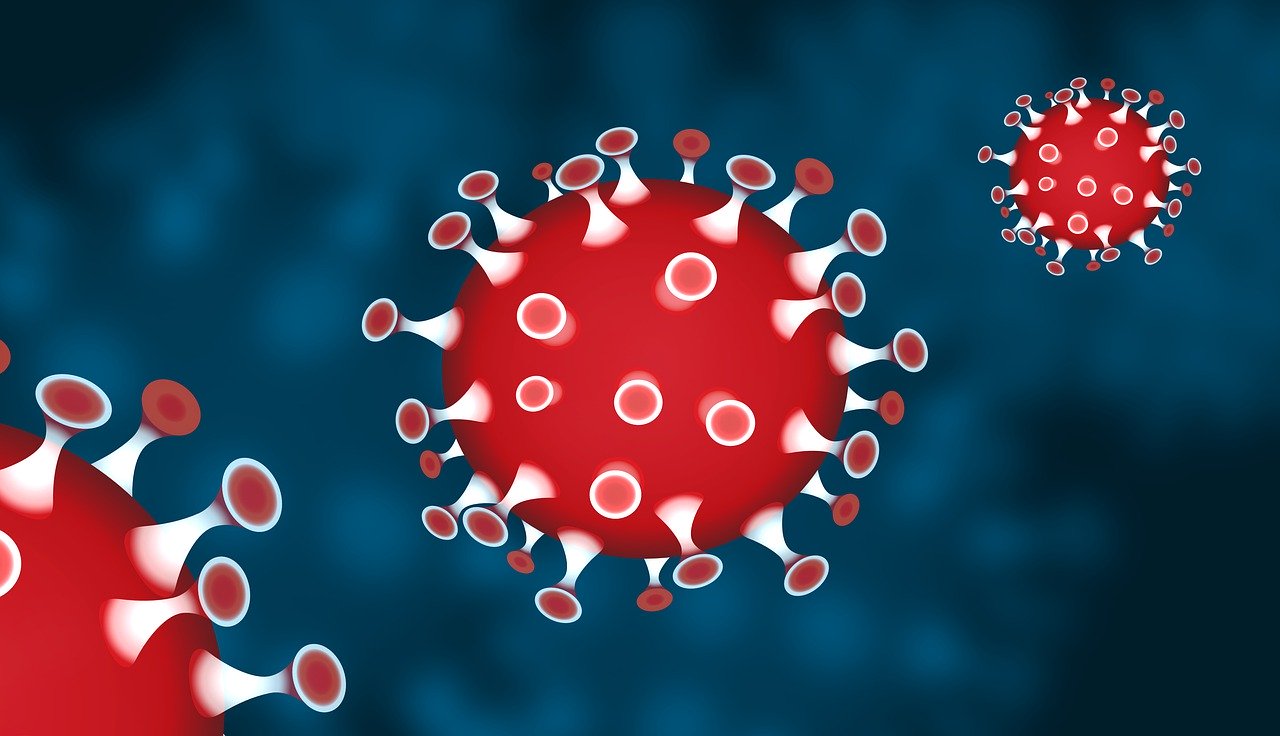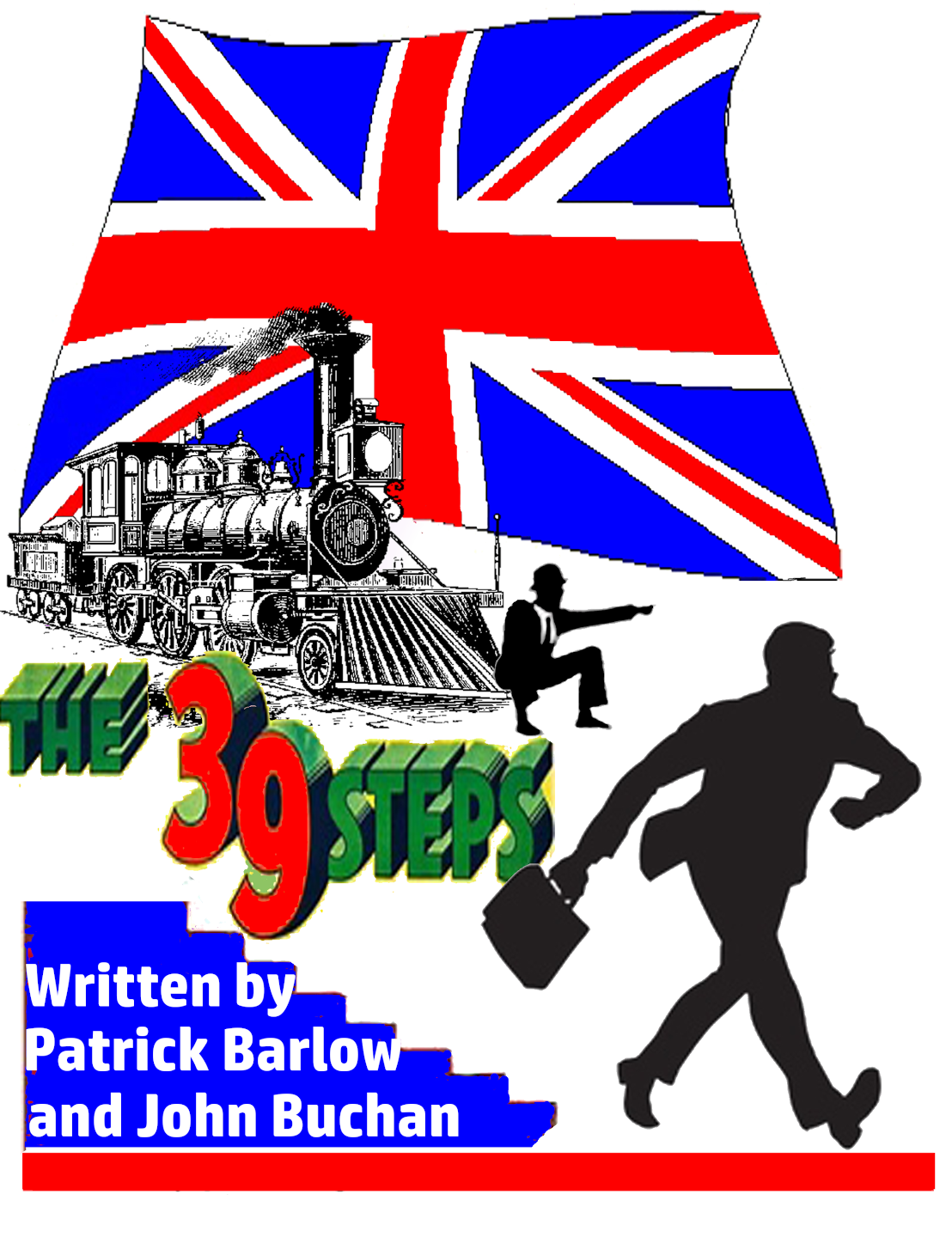 August 6 - 22, 2021 Friday & Saturday 8pm, Sunday 2:30pm

Written by Patrick Barlow, John Buchan
Director – Mike Diana

Mix a Hitchcock masterpiece with a juicy spy novel, add a dash of Monty Python and you have The 39 Steps, a fast-paced whodunit for anyone who loves the magic of theatre! This two-time Tony and Drama Desk Award-winning treat is packed with nonstop laughs, over 30 zany characters (played by a ridiculously talented cast of four), an onstage plane crash, handcuffs, missing fingers and some good ole-fashioned romance!
Presented by special arrangement with Concord Theatricals, New York, NY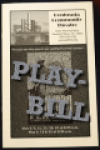 October 1 - 17, 2021 Friday & Saturday 8pm, Sunday 2:30pm
by Various Artists

Join us as we celebrate the music of Broadway from its beginning to its present day. This evening will consist of Broadway favorites to some Off-Broadway cleverness to bring you an evening of laugher, fun, memories and music.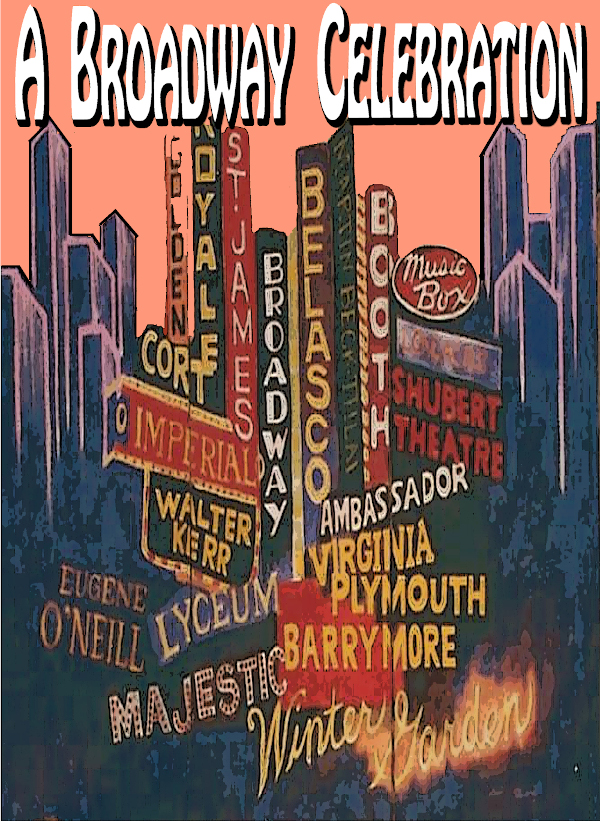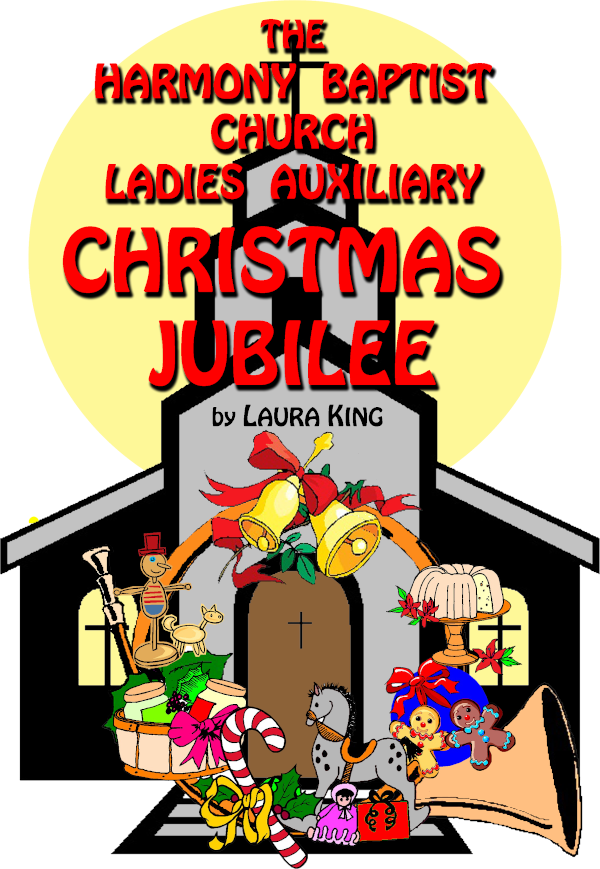 December 3 - 19, 2021 Friday & Saturday 8pm, Sunday 2:30pm
by Laura King
Director – Vickie Anderson

Pastor Bobby has come to the town of Harmony just in time for the 25th Annual Harmony Baptist Church Christmas Jubilee. As the town readies for the celebration, things start to fall apart. No one can decide who will play the angel in the pageant, the star on the Christmas tree won't light up, the fruitcake bake-off is a disaster and, worst of all, the baby Jesus is missing. But as the town fights to hold on to their traditions, they learn that maybe "progress" isn't a dirty word.
Presented by special arrangement with Stage Rights (www.stagerights.com)

Tickets planned for sale on November 12. Check back for updates
Auditions October 3,4 - check back for more info.

February 25 - March 13, 2022 Friday & Saturday 8pm, Sunday 2:30pm
Music & Lyrics by William Finn, Book by Rachael Sheinkin, Conceived by Rebecca Feldman
Director – Justin Giroux

Long time hostess, Rona Lisa Peretti, finalizes the preparations for the annual county spelling bee, reminiscing about her own spelling bee victory many years earlier. The current crop of spelling contenders is not your average student. The contestants include last year's champ, Chip (a boy scout), Schwarzy (the youngest and most politically aware contestant), Coneybear (the somewhat wide-eyed offspring of hippie parents), Barfee (an allergy-plagued student), Marcy (an over-achieving student) and Olive (a tentative newcomer). This show is a comic romp about "Bee-ing" a pre-teen in a world where the 'word' matters. And it's complete with audience participation!

THE 25TH ANNUAL PUTNAM COUNTY SPELLING is presented through special arrangement with Music Theatre International (MTI). All authorized performance materials are also supplied by MTI. www.MTIShows.com

More Information
Tickets planned for sale in February, 2022. Check back for updates
December 5,6 - Details will be posted later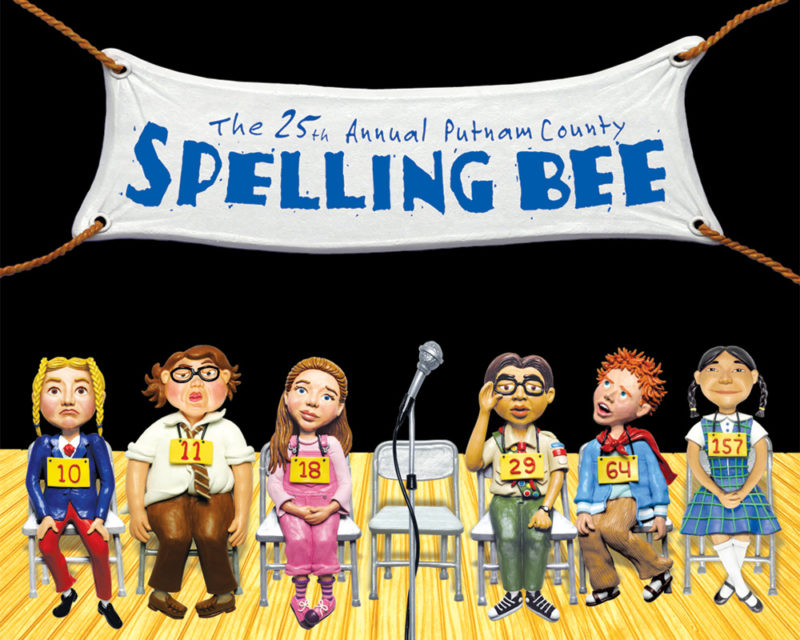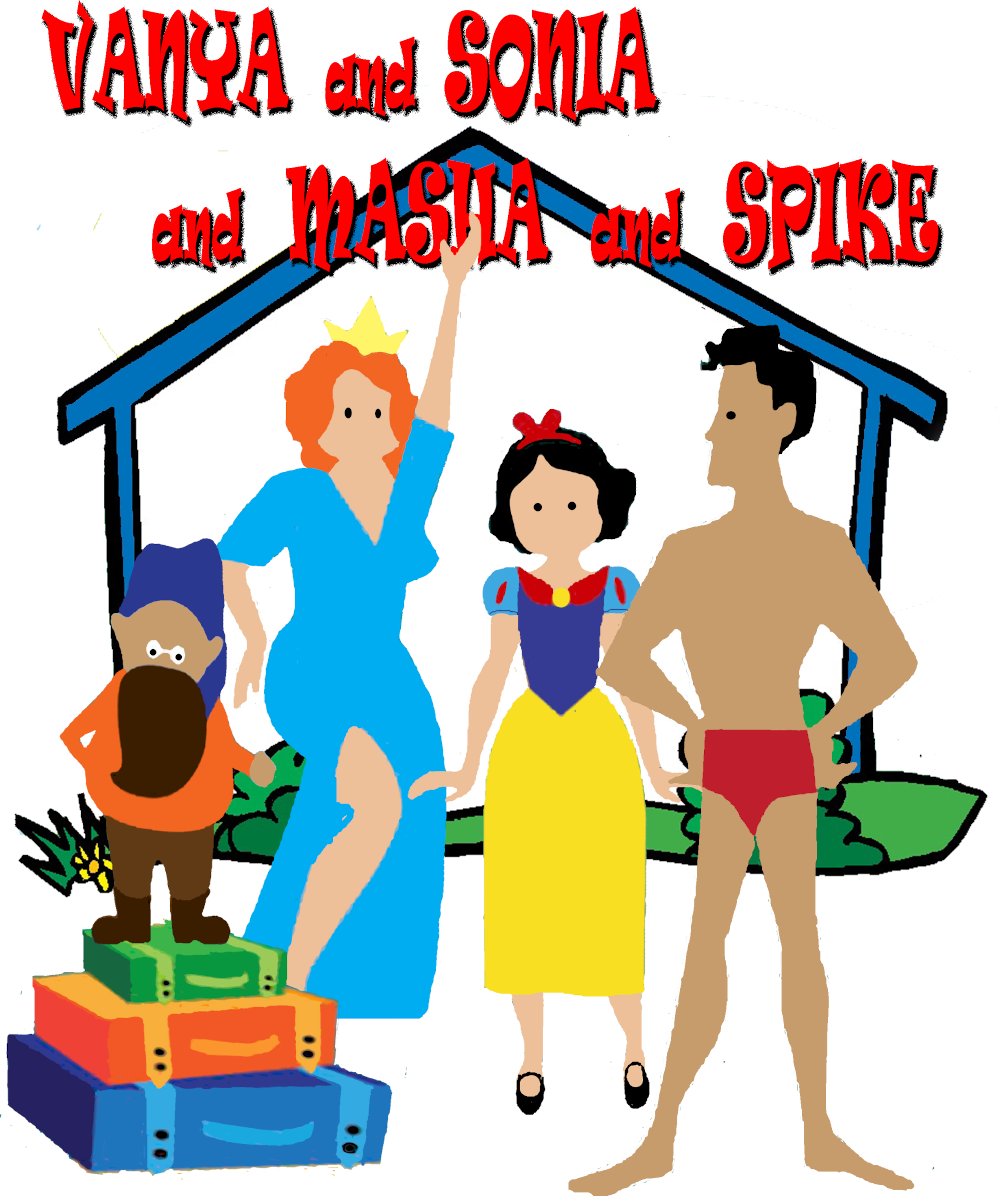 April 29 - May 15, 2022 Friday & Saturday 8pm, Sunday 2:30pm
by Christopher Durang
Director – Al Buchanan

Winner of the 2013 Tony Award for Best Play, this zany story is about middle-aged siblings Vanya and Sonia who share a home in Bucks County, PA, where they bicker and complain about the circumstances of their lives. Suddenly, their movie-star sister, Masha, swoops in with her new boy toy, Spike. Old resentments flare up, eventually leading to threats to sell the house. Also on the scene are sassy maid Cassandra, who can predict the future; and a lovely young aspiring actress named Nina, whose prettiness somewhat worries the imperious Masha. Vanya and Sonia and Masha and Spike offers powerful insights into the difficulties of twenty-first-century life that is nothing short of hilarious
Vanya and Sonia and Masha and Spike is presented by special arrangement with Dramatists Play Service, Inc., New York.

Auditions February 27,28. Details later.

Subscriptions on sale in our season mailer. On line subscription sales will be announced after July 1. Single ticket sales will be available 2-3 weeks before each show opening.
Our membership drive each summer sells subscriptions and provides an opportunity for a membership donation. Your donations are key to PCT's operation as an all-volunteer, non-profit organization. While ticket and subscription sales are not deductible, your donations are tax deductible.

Subscripton prices are stil only $70 for a seat to all 5 of our main stage shows. No bonus passes are included this year, but don't let that stop you from enjoying our productions or those of our neighboring community theatres.

Your subscription seat gets you the same seat for the 1st, 2nd, or 3rd weekend of each show's run. Choose the performance series and general location within the theatre for your subscription, or renew for the same as you had in the 2019-20 season.